Paul with friend and mentor Wendell Eaton, RPT
and Past President of the Piano Technicians Guild,
at the 50th Annual Convention & Technical Institute,
June 20-24, 2007, Kansas City, MO
In order to continue to reward you with a pleasing touch and beauty of tone, your piano needs regular, knowledgeable care. Paul Milesi is a Professional Pianist and a Registered Piano Technician (RPT) Member of the Piano Technicians Guild. With a lifetime of experience as a performing artist and extensive training as a professional piano technician, you can be assured that he brings an intelligent and musically informed approach to each and every piano he meets. His goal is to provide you with first-class piano service that leads to a satisfying musical result.
Paul tunes in private homes as well as in public venues such as schools, hotels, restaurants and jazz clubs. He recently tuned for an appearance by Jennifer Hudson at the Mandarin Oriental Hotel in Washington, DC, and has tuned pianos in the presidential suites of the Mandarin and Westin Embassy Row hotels for VIP guests like Barbra Streisand and Herbie Hancock, and at the Warner Theater for the Washington Post Music & Dance Awards. Paul also maintains the pianos at Twins Jazz and H.R. 57, two well-known Washington DC jazz clubs, where he regularly tunes for such artists as Andrew Adair, Bob Butta, Cyrus Chestnut, Eric Lewis, Harold Mabern, Jr., Larry Willis, and many others.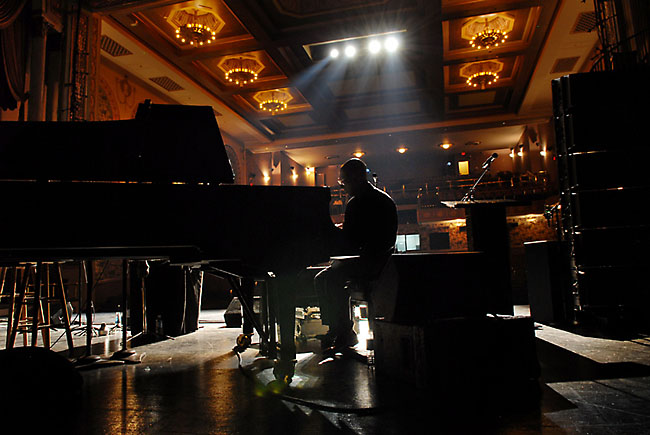 Paul tuning at Lincoln Theater for the 2007 Duke Ellington Jazz Festival in Washington, DC.
Photo by Val Proudkii.

Overview | Description of Services | Photos of Pianos I Service | Recognition & Praise